jammer wrote:
My only problem with this post is that you are pretending that similar atrocities weren't conducted by other countries and cultures across all continents in quests for power and control.
Well said Jammer. I've been saying the same thing for years now to these people and they never want to hear it. The suburbanite white liberals are the worst of them all. Idiotically apologetic.
jammer wrote:
Also, healthcare and education are not universal anywhere on this planet. Let's not try to present "good ideas" as being applicable to real life situations.
Are you saying $32,000,000,000,000 for universal free healthcare isn't applicable to reality? Don't bother to look now but this country is over $20,000,000,000,000 in DEBT to their most formidable adversary.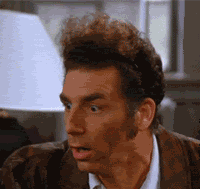 The woman in NYC who is leading this fairytale of a movement literally blamed sexism as the reason in so many words for declining a debate with Ben Shapiro, who would have made the debate a charity event, or even just a simple interview with Fox News.
Sorry for the bluntness Dave but these people who buy into this are ****ing suckers.
By the way, white majority countries are BY FAR the most welcoming and inclusive societies on earth. It's not even close.
These athletes' efforts in regards to the protests rarely if ever even extends beyond them simply kneeling for 2 min during this country's anthem. The romantization of these guys is comical.