Walking for Universal Newborn Screening
Hey all. My family will be walking for a cause that is important to us. We will be walking for Universal Newborn Screening on Friday, July 11. Some of you have donated in the past and it is greatly appreciated.
If you are feeling charitable, here is the link to our donations page:
http://www.huntershope.org/goto/sereno-warriors-15
I have also attached our flyer with our story.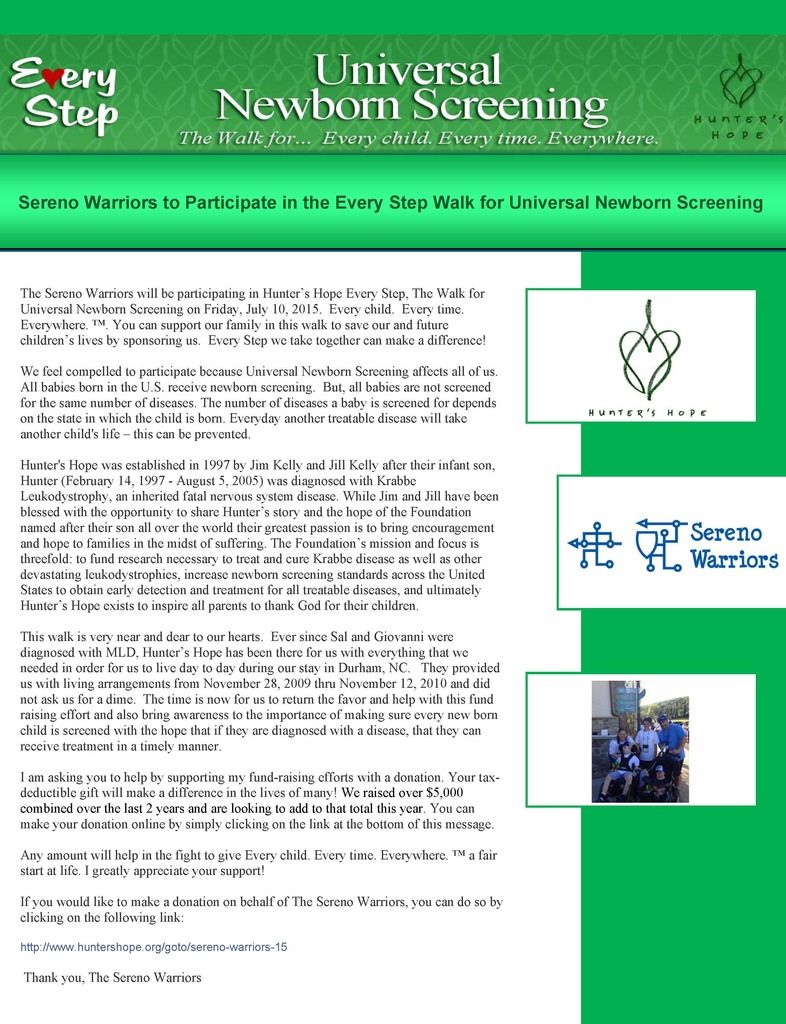 Thanking any donations in advance!
Mel Sereno
The Sereno Warriors